A Dana Life
I'm really excited to announce a new project I've been working on:
You know those TV channels that are just 24/7 fishtanks or yule logs? This is basically the same idea, but it's driving footage from my van adventure.
Sit back, relax, and let me...
---
Weeks in: 47
Distance traveled: 17,638 miles
Current location: hats.cone.gent[?]
Eleven months ago today, I reversed my campervan out of my driveway in San Francisco and set forth on a magnificent adventure. I had ended my lease, put my possessions...
---
Since everyone enjoyed the last map of the adventure, I've updated the map to reflect the journey thus far. When this map was created I was outside of Dallas, TX, having come from the East.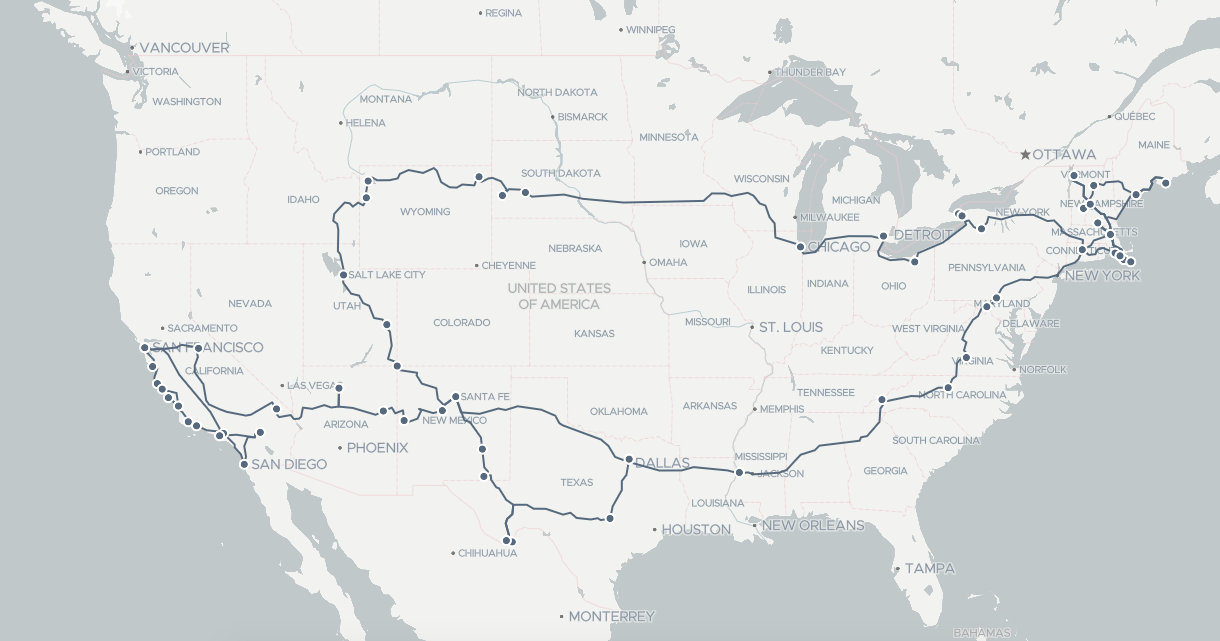 There's one last leg this map is missing… from Texas to Los...
---
Weeks in: 30
Distance traveled: 13,465 miles
Current location: sends.embraced.cons[?]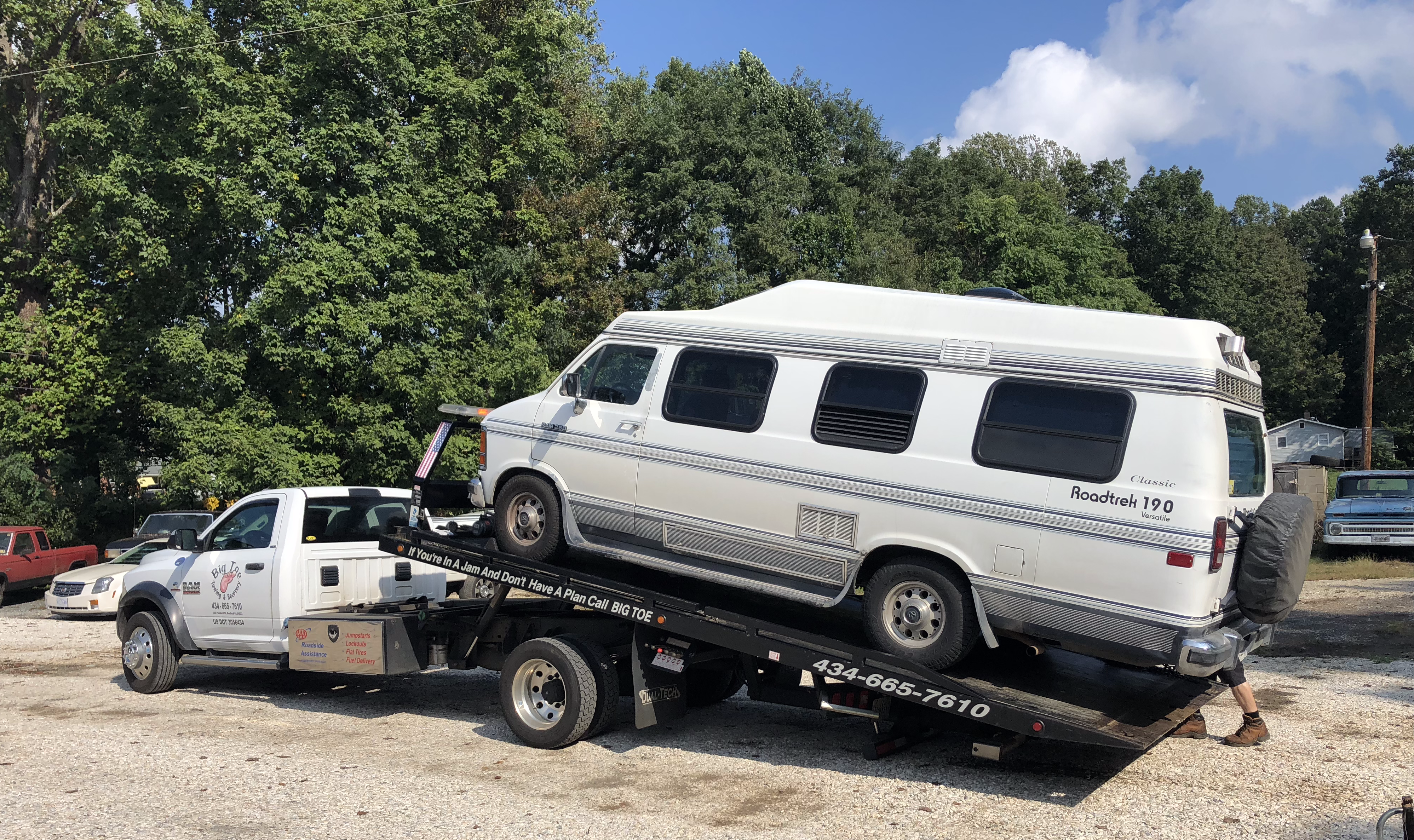 After a nice visit to Thomas Jefferson's Monticello, my check engine light went on. There was no unusual noise or behavior when the light turned on, so I continued...
---
While staying with family in Salt Lake City, I was lucky enough to be invited to see the artist P!NK perform. If that wasn't enough, I was given a backstage pass, which let me watch the show from the front row.
I don't know her music that well but I...
---
Weeks in: 7
Distance traveled: 2381 miles
Current location: wedge.buck.chops[?]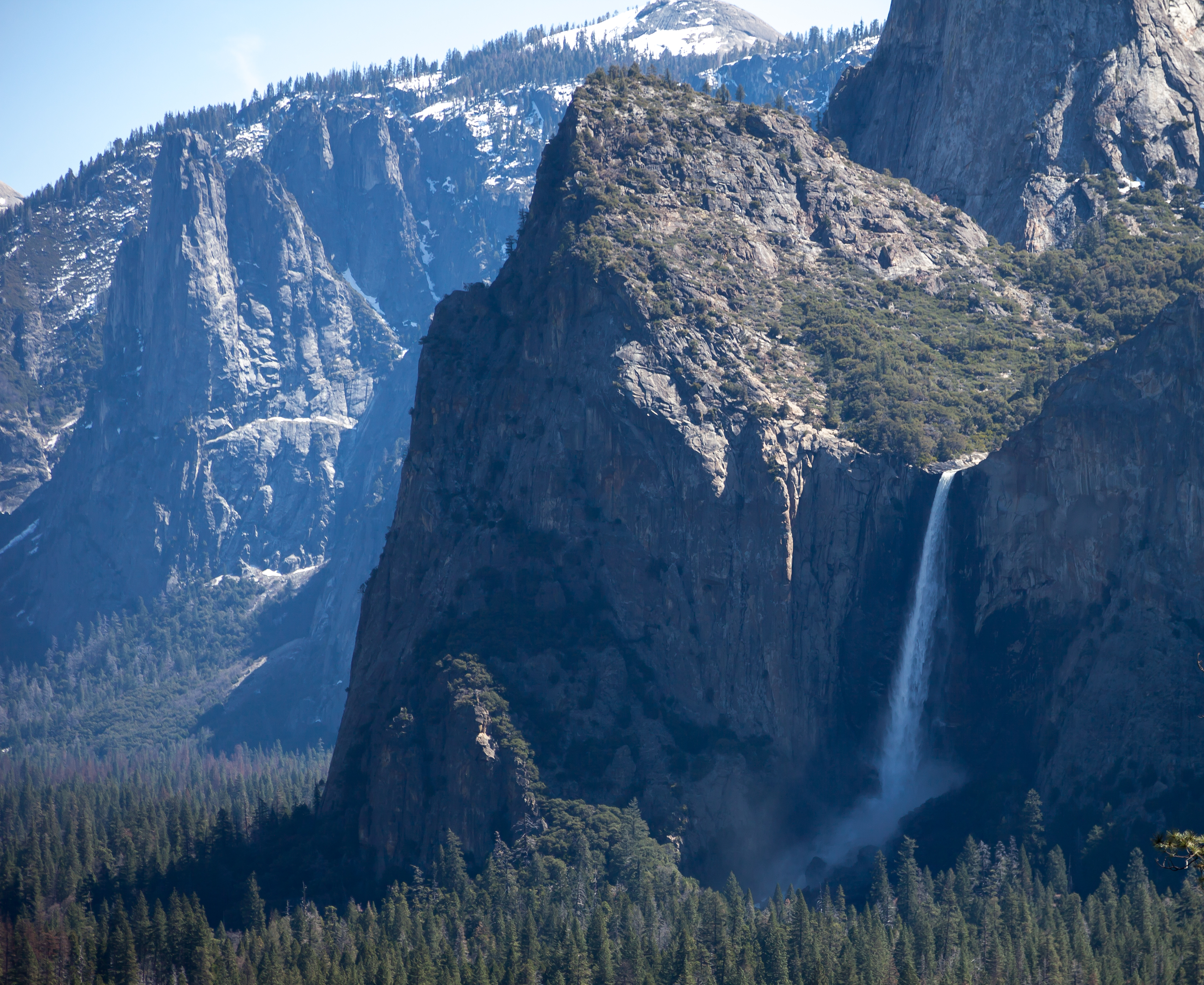 After swinging through San Francisco for a little bit of comfort, I got back on the road. My next stop was one of my very favorite places on the planet, Yosemite National...
---
Weeks in: 6
Distance traveled: ~2100 miles
Current location: known.shine.museum[?]
After my wonderful stay in Joshua Tree I pointed my van back North. At this point I had traveled from San Francisco all the way down the California coast, but I already...
---
Weeks in: 6
Distance traveled: ~1500 miles
Current location: scarring.repaint.regal[?]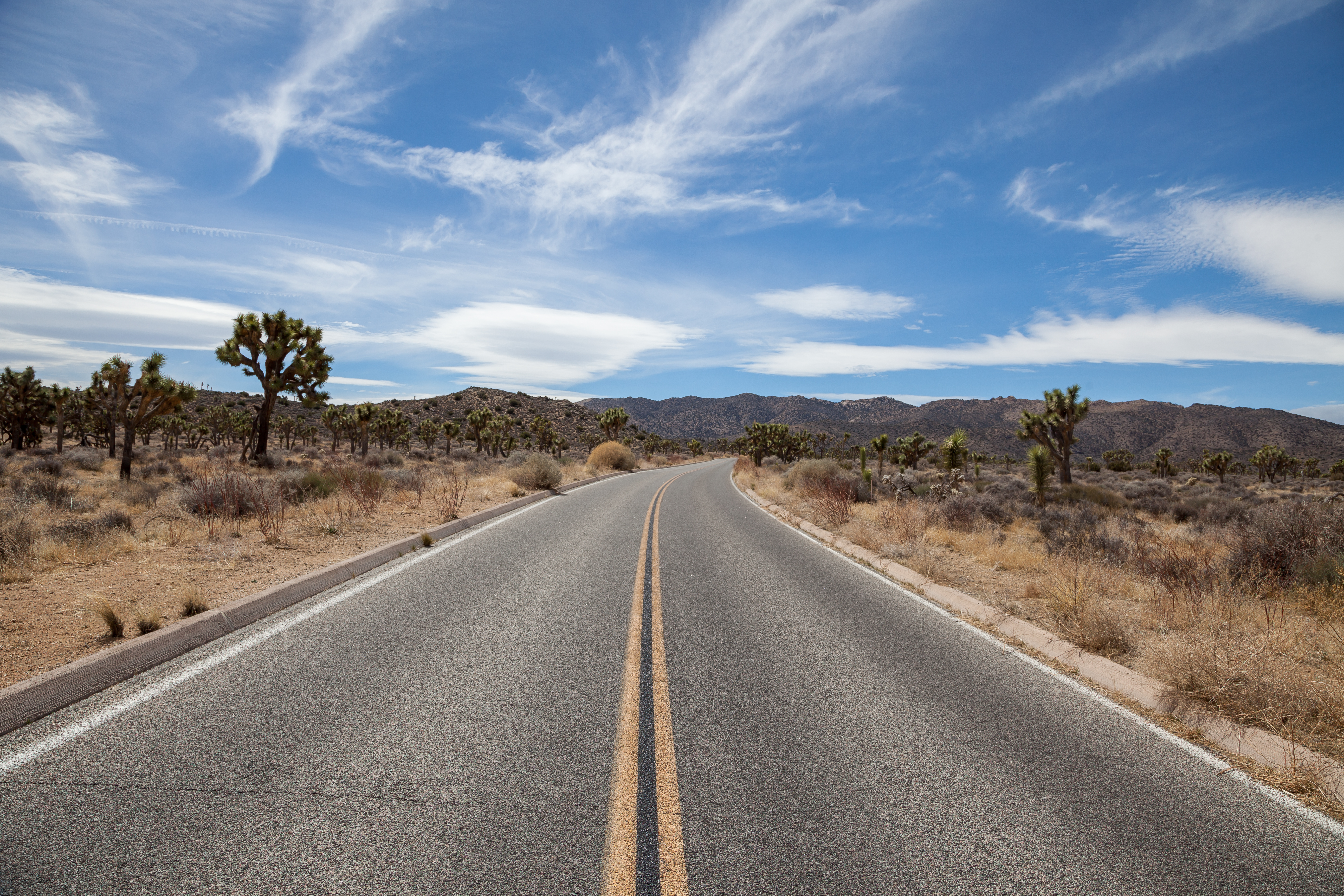 After leaving my comfortable poolside retreat in San Diego, I headed straight for the desert. My destination was Joshua Tree National Park, one of the youngest...
---